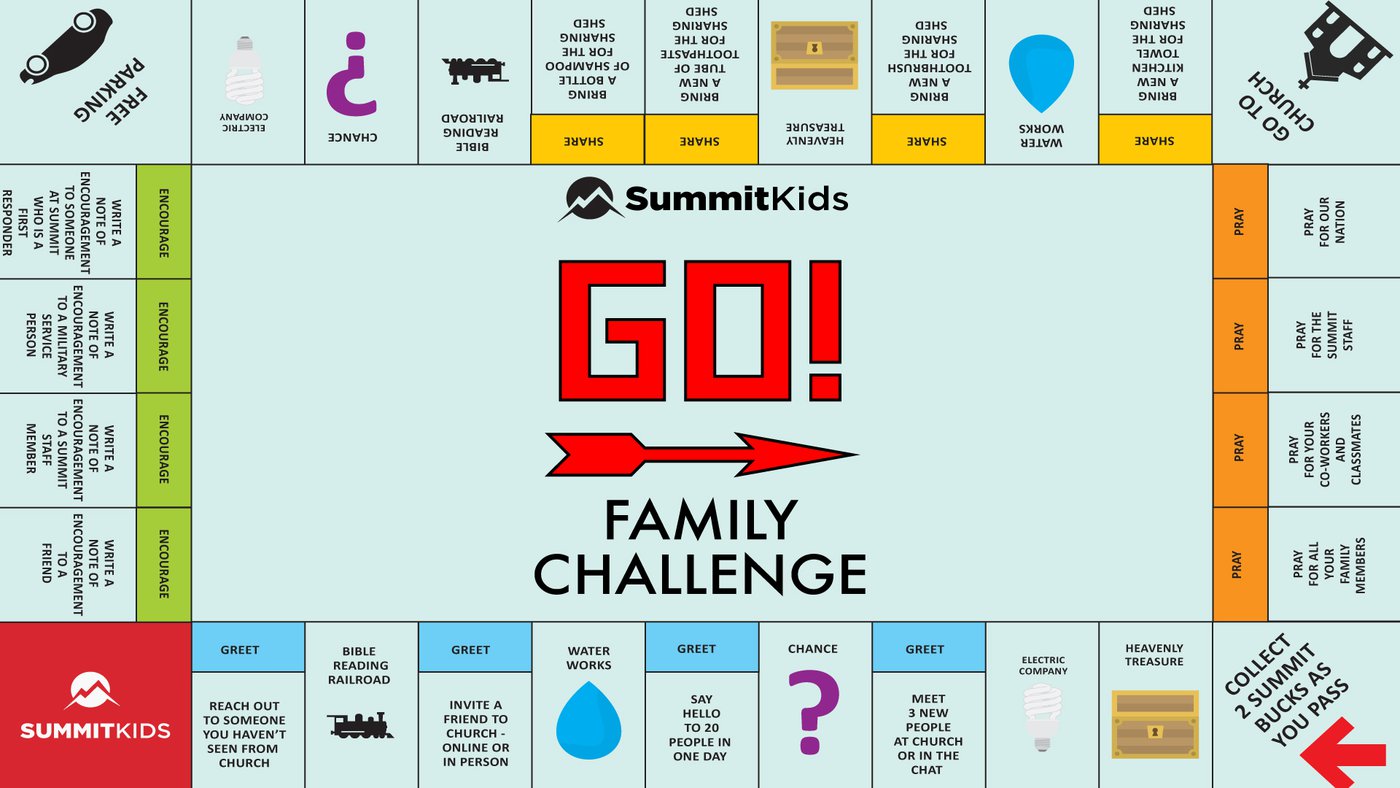 About the Game
Summitopoly is our SummitKids take on the Monopoly game! Just like Monopoly, in Summitopoly you will roll dice and move your game piece along a game board. But the squares on which you land will have very different challenges and tasks. When you land on the game squares, you must complete the challenge(s) before you can move your piece again. During the game play you will be able to earn SummitBucks through various challenges and tasks. At the end of the 8 weeks of Summitopoly your family will be able to use your SummitBucks to purchase prizes at the Summit Store on March 28 (both in-person OR virtually if you are unable to attend in-person).
In order to play Summitopoly, you will need the game board, instructions, and tally sheet. All of these will be provided to you by our SummitKids Minister, Amy Garibaldi.
If you would like to receive a Summitopoly game pack, click the button below to fill out the request form.