Family Holy Week Craft Activity
Step-By-Step Instructions (With Pictures)
01. Stain or paint your wooden block (OPTIONAL)
02. Take a sharpie or pen and mark the 5 dots of where you will hammer your nails.
We'll use an adult size thumbnail for a basic guide for all the measurements in this project. The top nail should be about a thumbnail down from the top of the board. The second will be about another thumbnail down from the first one. The third will be about a thumbnail up from the bottom of the board. For the fourth and fifth, again measure about a thumbnail from the sides.
You will want to make sure you do not hammer the nails in all the way. I would leave about a thumbnail's height of the nail, so you have enough room for all the yarn.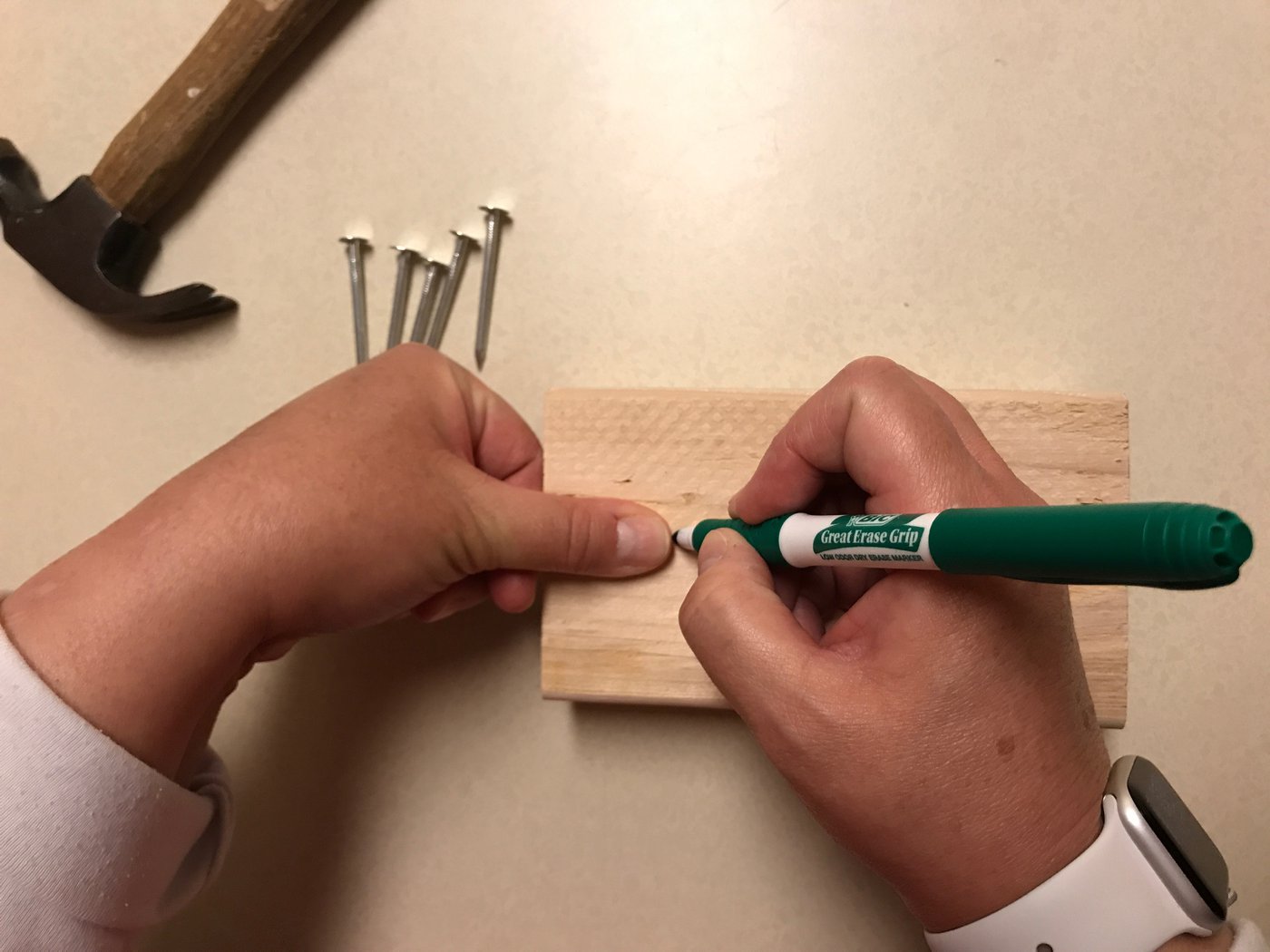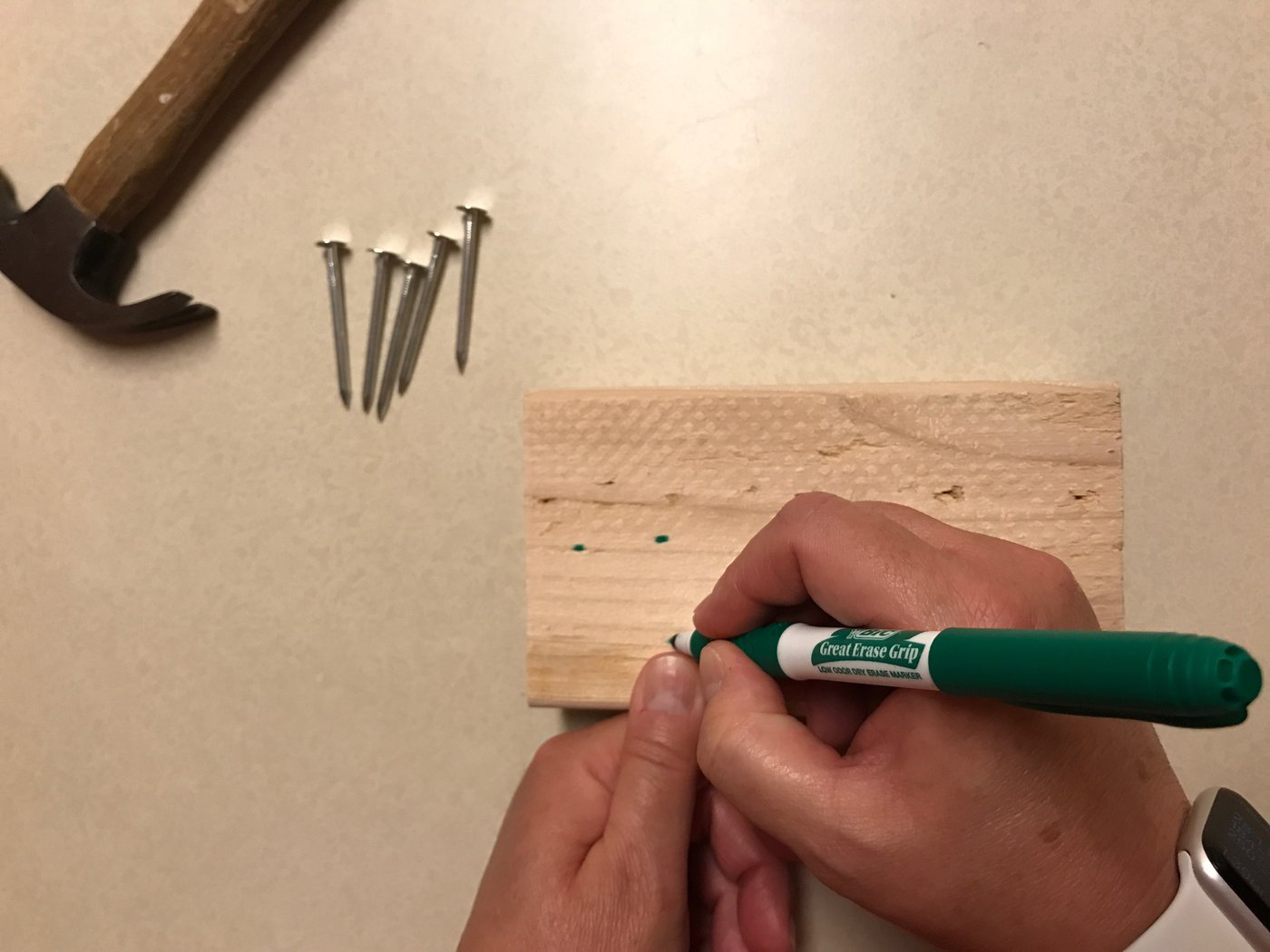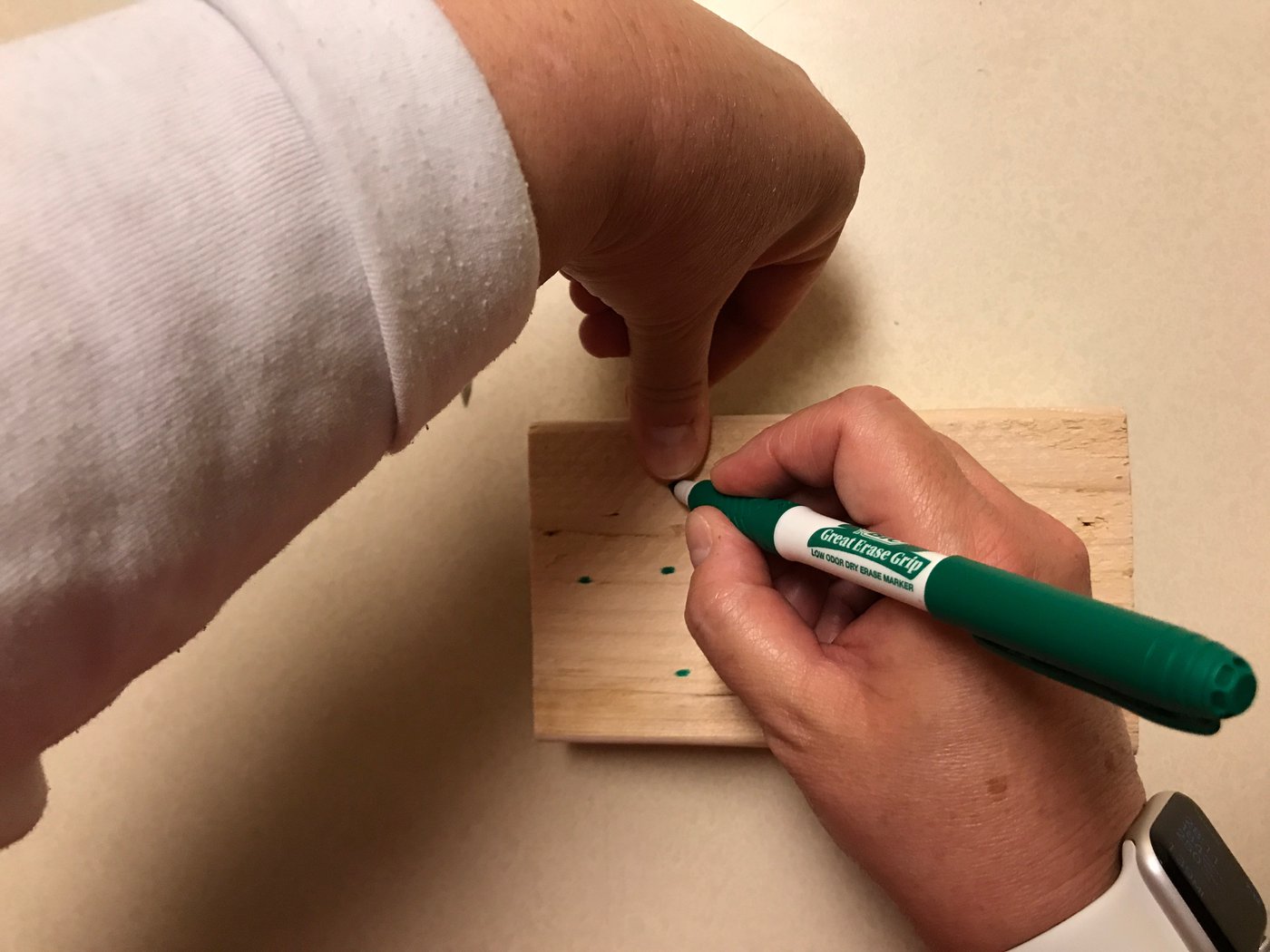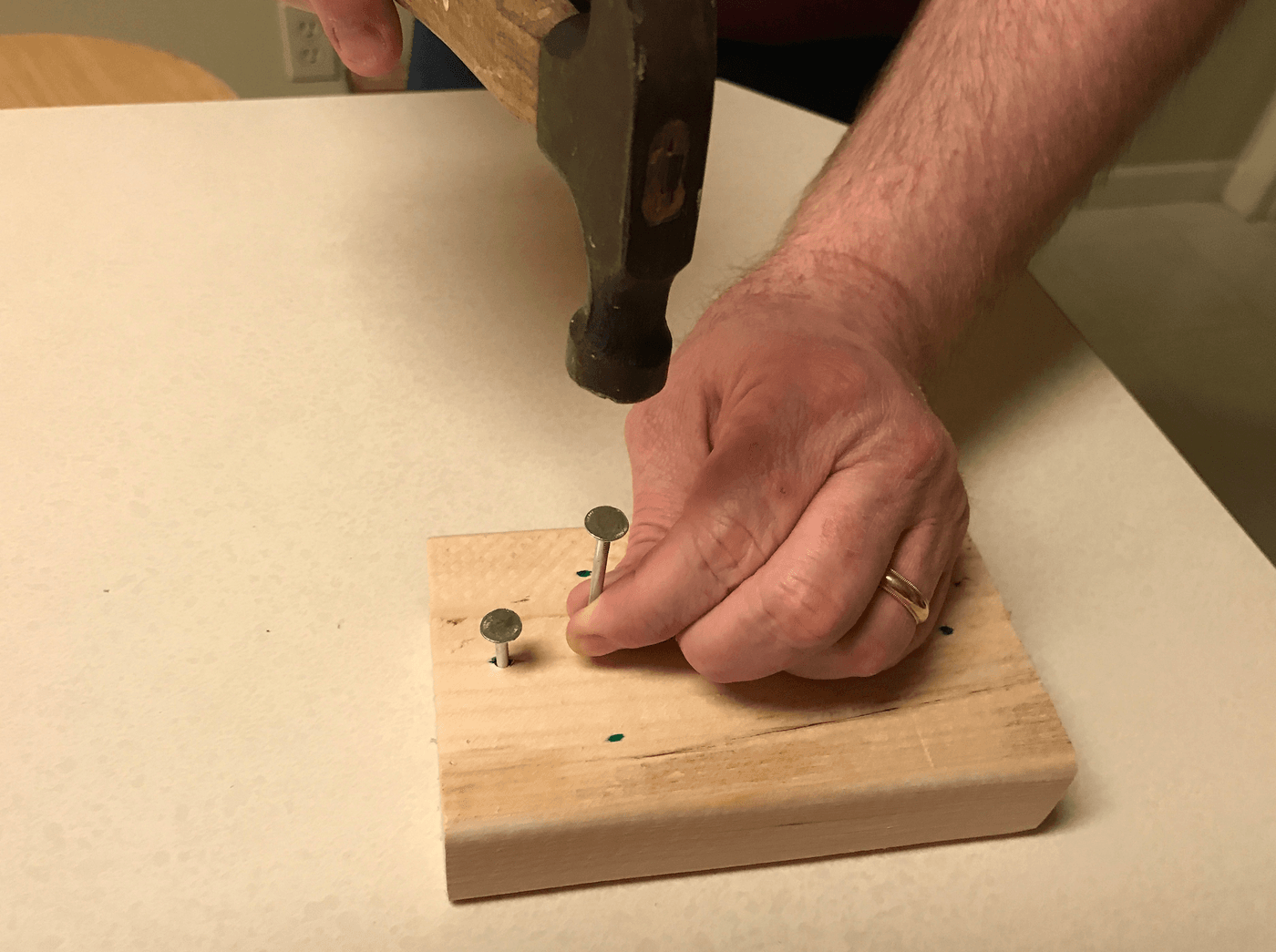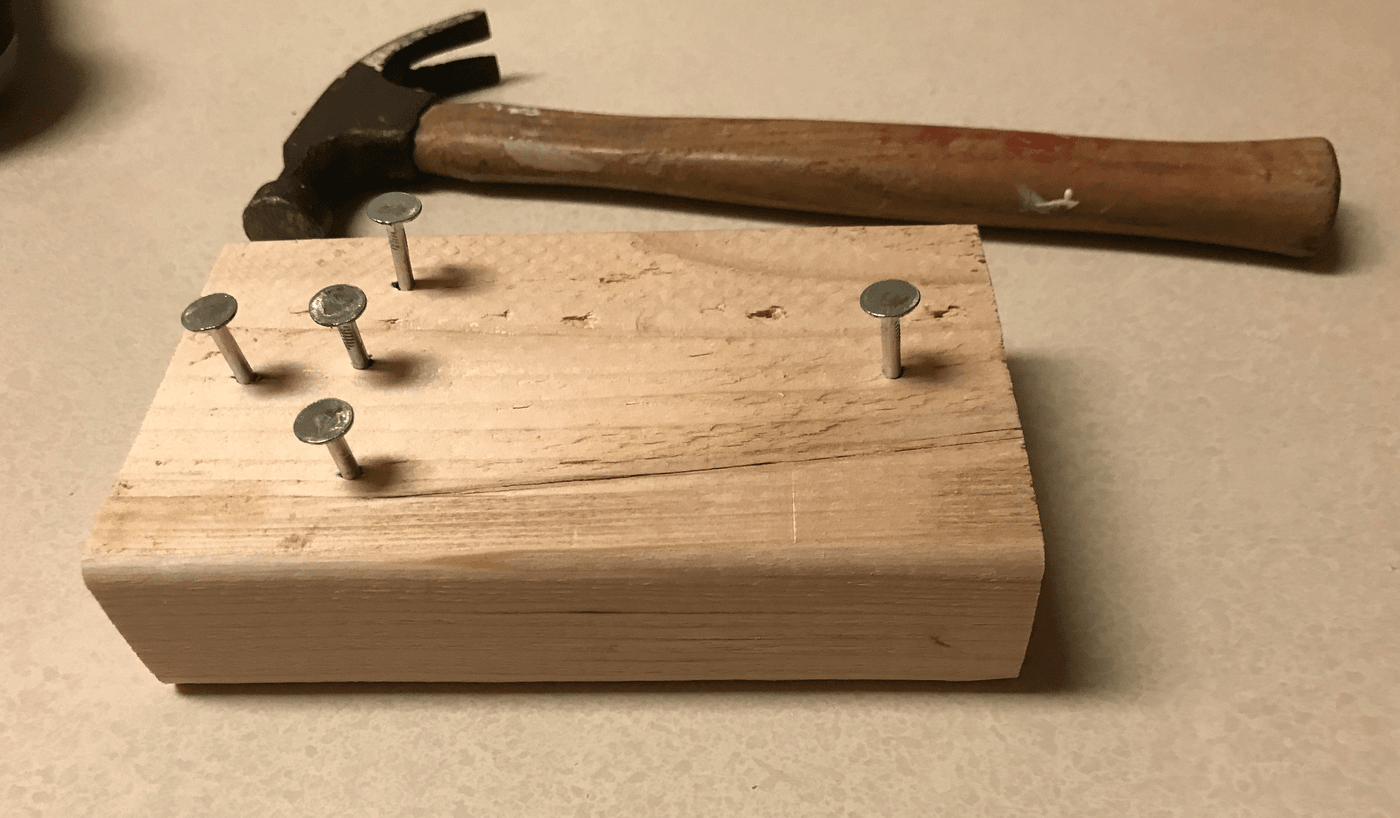 03. Take your string , make a loop and tie it to any of the nails.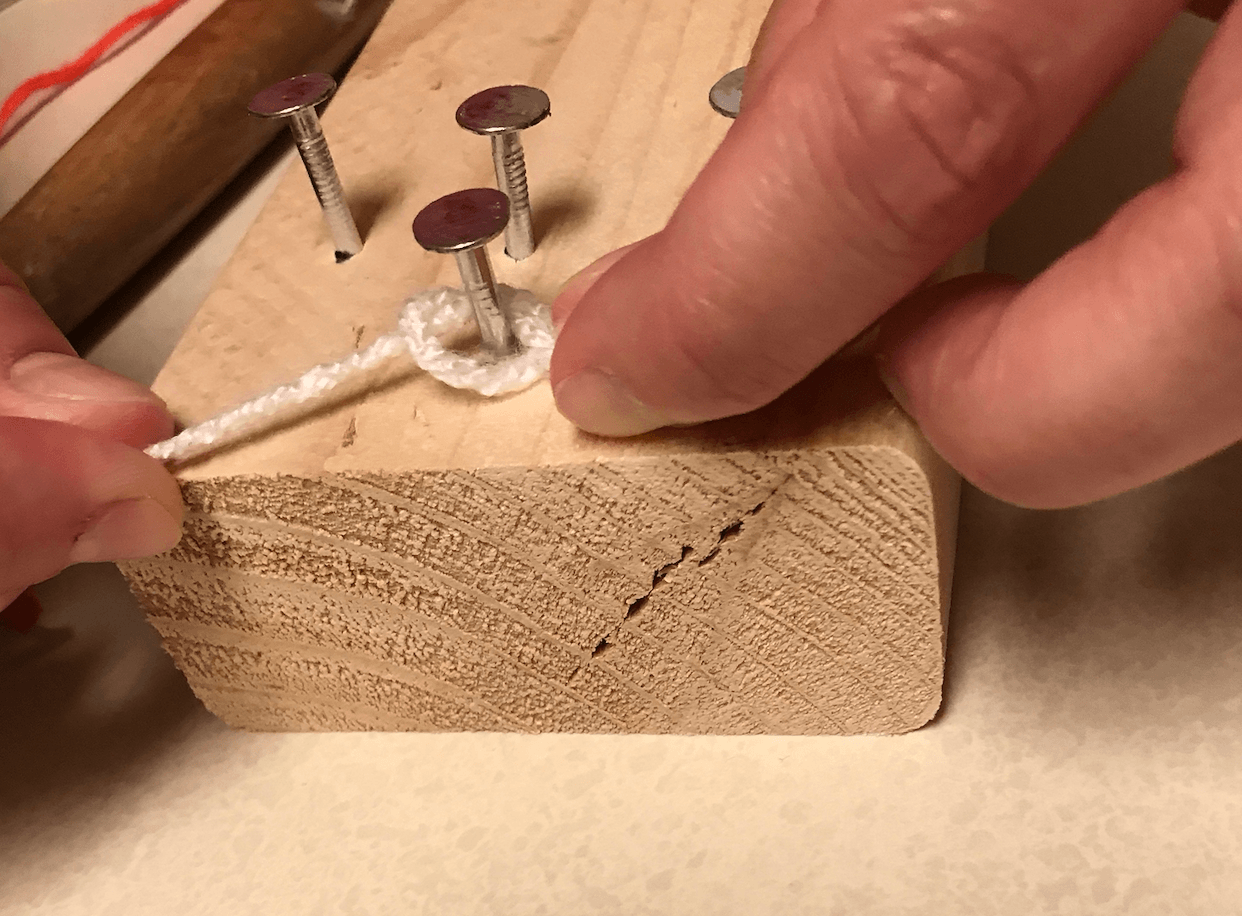 04. Switch off from going up and down to side to side often to enhance the layer effect.
Remember when using your string to NOT go diagonal. Feel free to use any other colors of yarn you may have at home.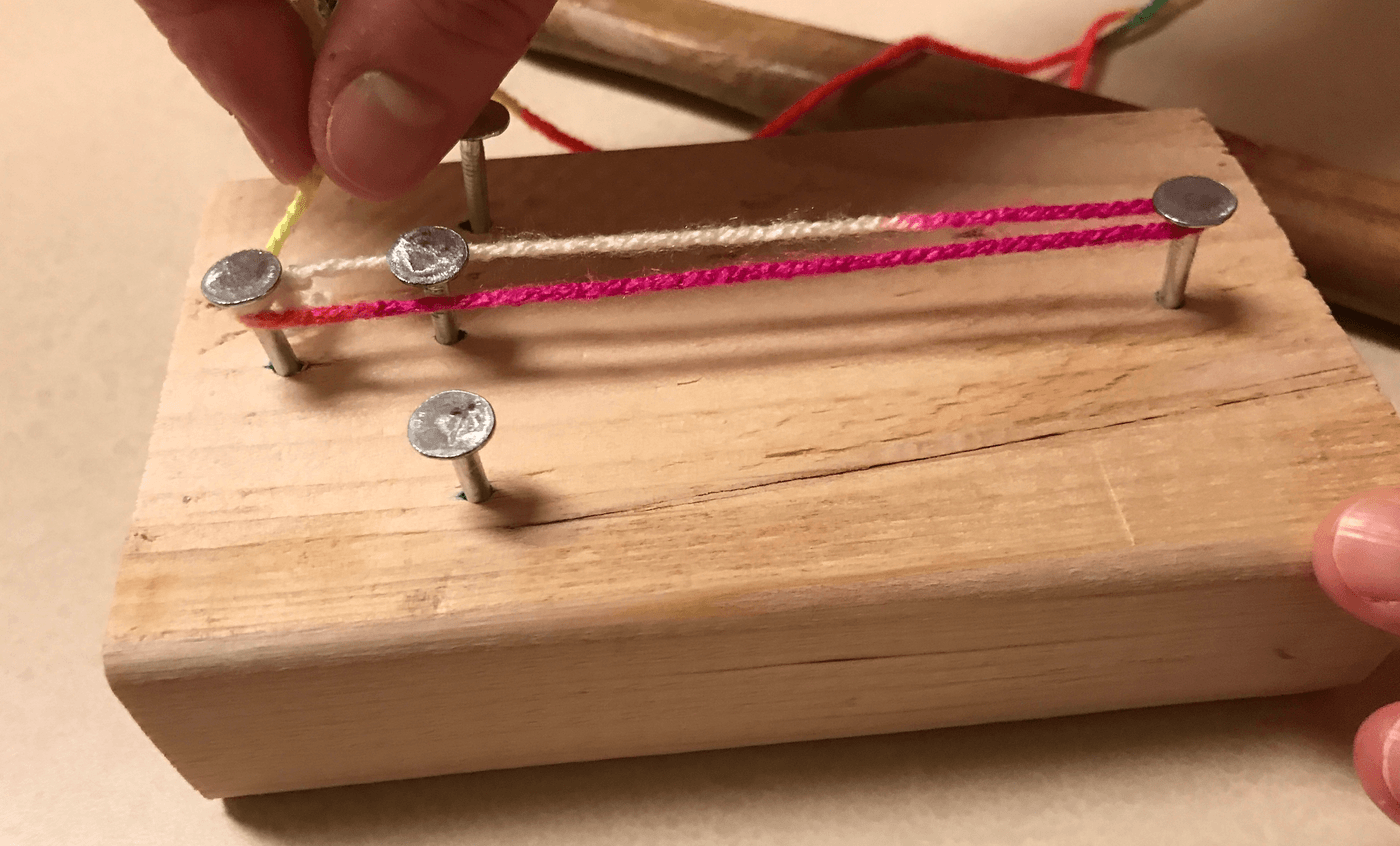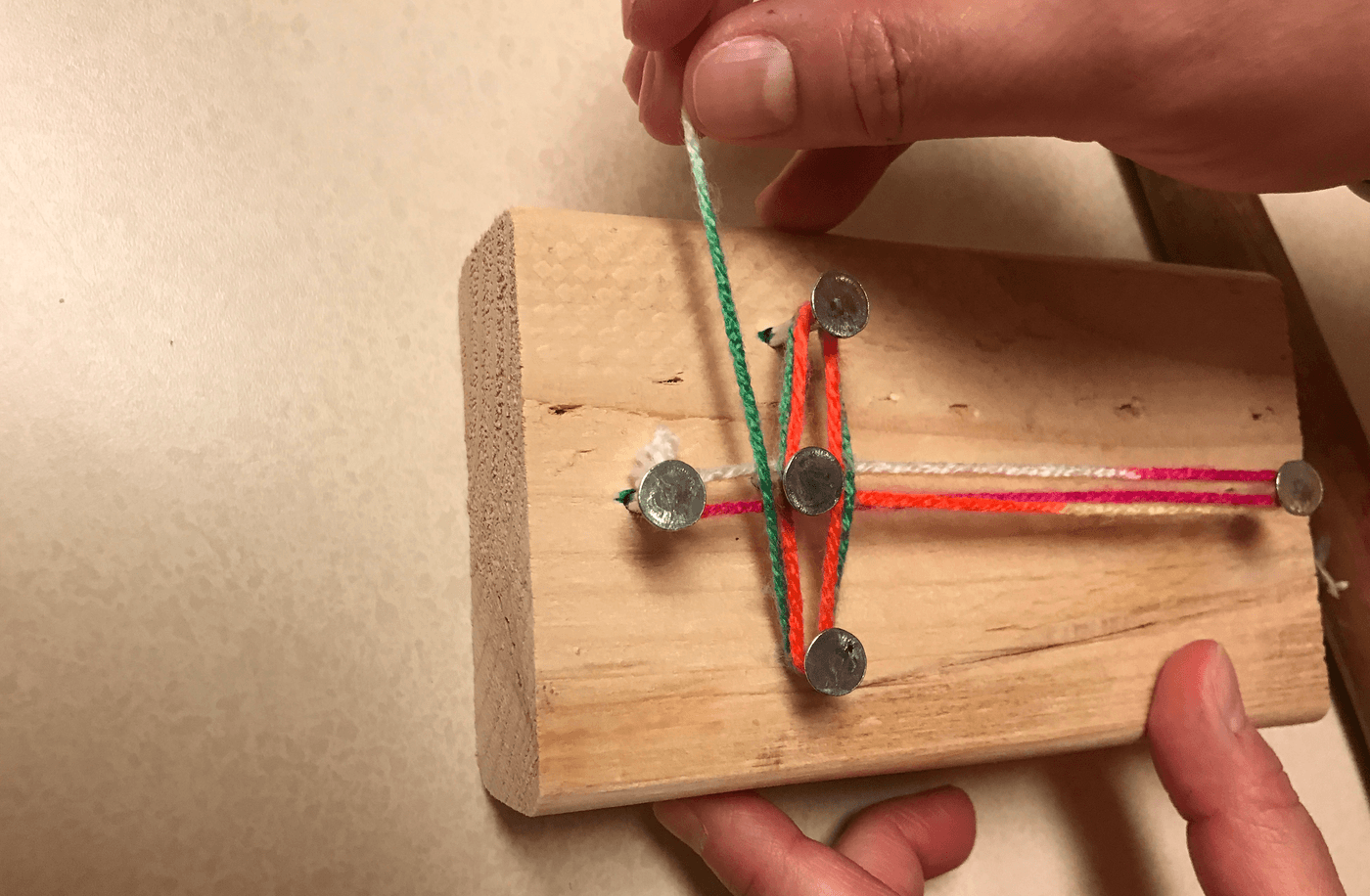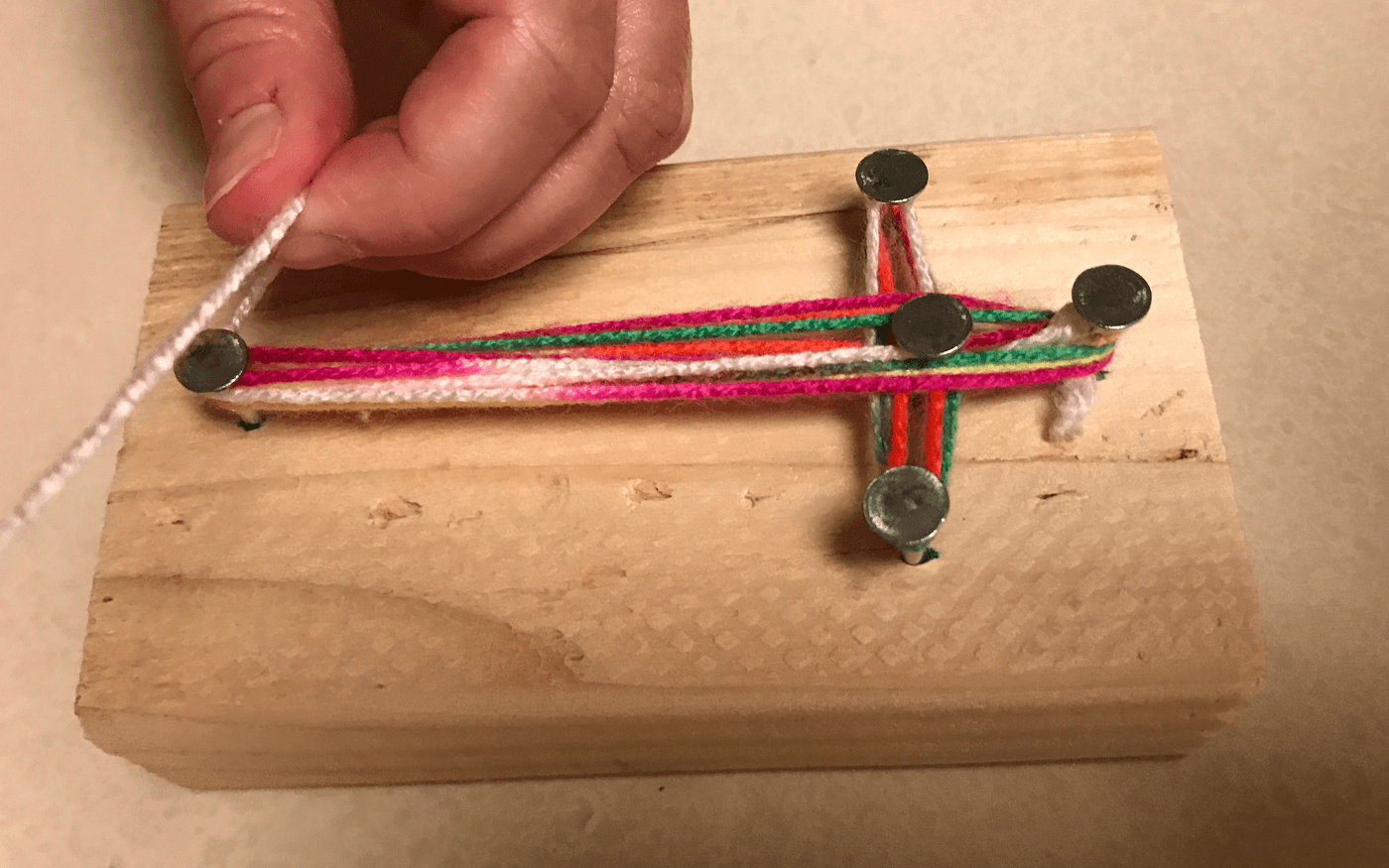 05. We suggest having each family member sign your wood on the back, date it, and add a family Bible verse the edges. Have fun and make it your own family memory of this unique Easter celebration.