2023 Middle & High School Summer Camp
July 9-13 | Hardin, Kentucky
More than anything, we want to see students impacted by the gospel of Christ and lives forever changed. We also get that too often, students get bogged down with the "normal routine" of life that it can be hard to find time to disconnect from distractions and make space for genuine growth.
Enter summer camp! Camp is a great way for students to encounter the gospel like never before. At camp, we intentionally infuse the gospel into every detail and high-energy activity so students can go deeper with Christ and each other.
Cost Breakdown
$250/student | $80 Due at Registration
If you need financial assistance, please don't hesitate to reach out to Student Minister Jay Roe on ways we can help. Also, be sure to attend our Trivia Night Fundraiser to help cover some of the camp costs.
2023 Camp Theme
above
Day 1: Why follow Jesus?
We are all looking for something to follow, something to put our identity in. The world offers us many options: wealth, popularity, careers. The list goes on and on, but there is actually only one solution. Only one thing that can satisfy us in our search for identity. Jesus. We will spend the week looking at exactly why this is the case.
Day 2: He is Good - John 10:7-15
Jesus is good and just. He cares for us in a way the world never could. In a world that seeks to elevate itself with any means necessary, Jesus humbled himself. Jesus lowered himself for our sake, while we were yet sinners. The goodness of Jesus overflows onto us, if only we come to him.
Day 3: He is the Truth - John 14:1-6 
What a mess it is to find the truth in the world. "What is your truth?" "Follow whatever your truth is." "My truth is different from your truth." On and on, these twisted viewpoints make it feel impossible for us to understand what is true anymore. Jesus is the truth, the clear answer that the world so desperately is seeking in all the wrong places.
Day 4: He is Beautiful/ Worthy of Worship - John 12:1-8
The world values superficial beauty, and physical beauty but what can this beauty do? It is temporary and fading, and it helps no one. Jesus is beautiful, he is beautiful inside and out. It is this beauty that saves, the loving heart of Jesus. This beauty seeks out the lost and lays down his life for the world.
2023 Speaker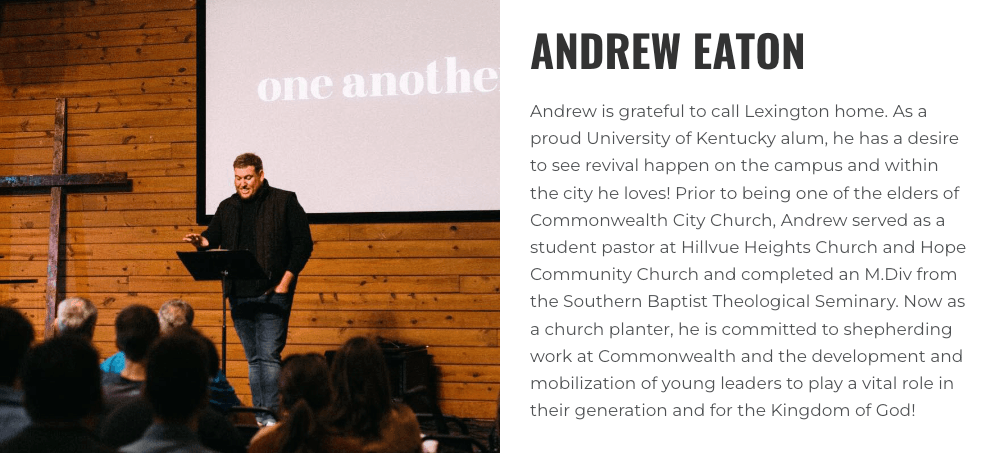 High-Energy Activities
Meaningful experiences shouldn't be boring. We want students to make memories they'll be talking about for the rest of their lives. That's why there will be a wide variety of activities, from zip lines, ropes courses, and water slides to cake decorating, laser tag, and hatchet throwing. Each experience is designed to help our group grow closer together as we grow closer to God in a fun-filled, engaging environment.
A Day in the Life of a Camper